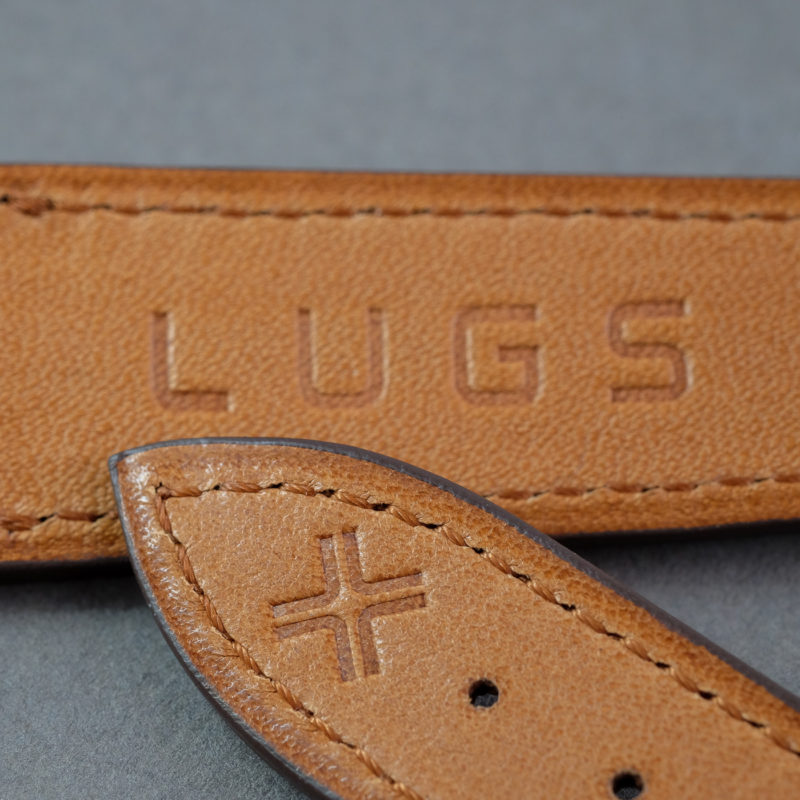 3-layers structure
The structure of our straps is composed of 2 layers of very high quality leather affixed on each side of an additional central reinforcement. This reinforcement guarantees them exceptional durability and resistance to deformation while maintaining exceptional flexibility.
Saddle stitch sewing
This stitch must be made with two needles attached to the ends of the same thread. It is characterized by an inclined point and a small space between each point.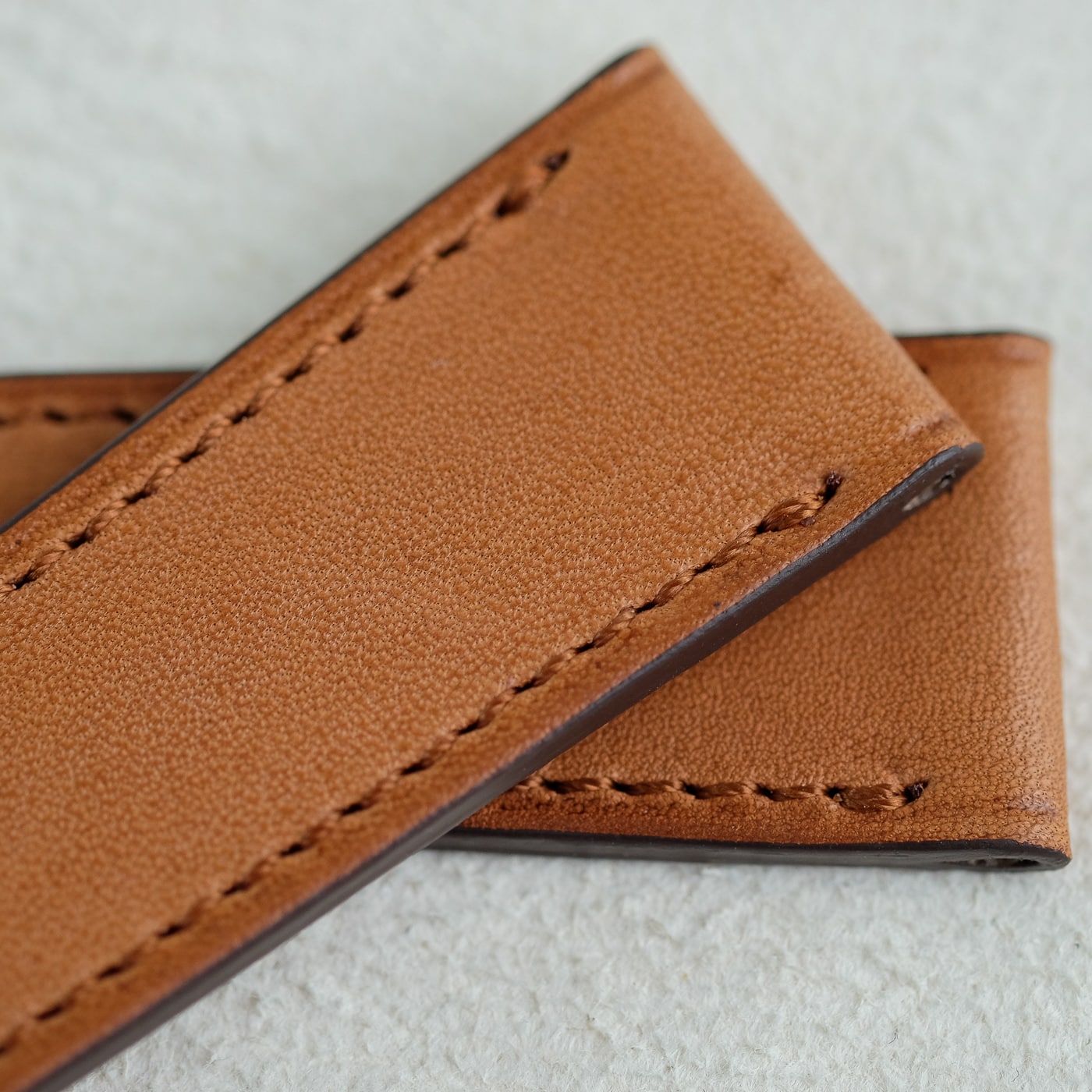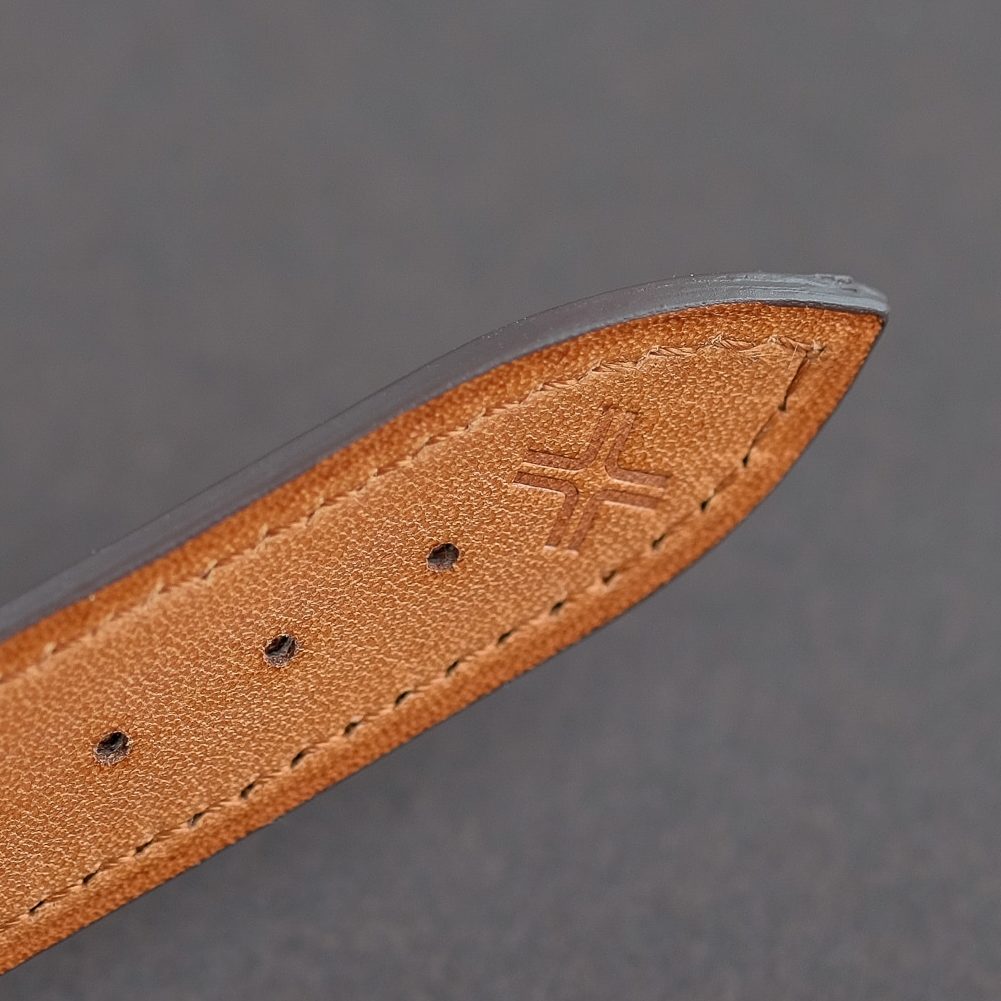 Multi-layer tinted edges
The edges of our straps are all tinted in colours that perfectly match the colour of the leather used, and this in 3 layers for a perfect finish. This provides an truly great aesthetic result compared with clean cut edges and left raw.
THREADING
Threading consists in marking the leather hot, along the edges, using a threading iron.